Hi-D is made up exclusively of the very latest high-performance Aber High Sugar Grasses increasing profits per ha
All varieties selected have higher D Value than 76.7%, which is the average of all recommended varieties improving dry matter intakes (see graph)
AberGreen top performing variety winner of the NIAB gold cup for quality
New for this year AberLee (late dip), AberSpey (Int Tet) and AberSwan (White Clover)
The new Aber varieties have the highest grazing D Value: AberLee 79.3, AberSpey and AberZeus both 78.5 D Value
Improved the overall disease resistance AberLee and AberSpey
Improved autumn ground cover with exceptional winter Hardiness for 2021
The combination of Aber varieties gives Hi D the highest 3rd year ground cover for improved sward density and optimum grazing performance
Improved balance to the seasonal growth pattern with higher mid and late season grazing yields.
The highest 1st Cut D Value – AberLee 74.9, AberSpey 74.7, AberGreen 74.1
This mixture is a carefully balanced selection of varieties to give guaranteed performance which exceeds the average of the UK list for quality, yield, seasonal growth, persistency and disease resistance
AberSwan the medium leaved white clover which out yields all the larger leaved varieties of white clover.
Sowing Info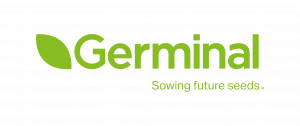 Suitability
Medium – Long Term dual purpose Cut & Graze
Non-Aber and Non Clover versions available
Bulk Buy
For bulk order prices please fill in the contact form and we will get back to you. Alternatively, call us on 01531 822833.